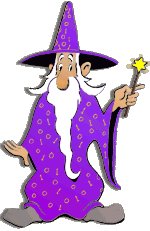 Data Recovery Service
"Repairing mission critical data can be done!"
Nowadays each company is depending heavily on computer systems and the -often mission critical- data stored on these machines. Clearly, loss of data stored on a hard disk can have severe consequences.
Despite precautions like backup systems, RAID arrays and procedural arrangements, each and every day accidents do happen. Causes can vary from users accidentally deleting data, to mechanical problems like hard disk crashes. If there is no (recent) backup to fall back on, data recovery might be an option.
Repairing corrupted data is a specialists job, until now reserved to only a small elite. Most of the users today do not even know about the possibilities of data recoverty, or recoil from the large amounts of money involved.
The Data Recovery Service makes professional recovery available to everyone, from multi-national to commercial home user. Although the damage may seem irrecoverable at first sight, the data often can be repaired completely or partially. Most of the time recovery can be accomplished by means of dedicated software, in other cases hardware parts need to be replaced.
The BitWizard Data Recovery service is now completely handled by Harddisk-recovery.nl. At first Harddisk-recovery.nl would use the BitWizard Data Recovery Service to actually perform the datarecovery. Then we turned things around, and allowed clients to use the BitWizard Data Recovery Service, but then Harddisk-recovery.nl would perform the datarecovery for BitWizard. Nowadays, we prefer that you simply contact Harddisk-recovery.nl directly.
---
BitWizard ® is a registered trademark