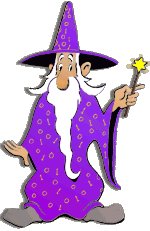 Sending Email to BitWizard B.V.
BitWizard B.V., really doesn't mind getting inquiries about its services by Email. Even if we can't help you we're glad to point you in the right direction.
However, we do not publish our Email address here for you to sell us your product annoucement, sales pitch or request for a link exchange.
The addresses on our website are forwarded to our engineers, but they are not Email addresses that are given out, say on remote websites. So if you claim we filled one out on your website, we know you're lying.
If you do send us an Email trying to promote your product, we reserve the right to subscribe you to our own mailing list. If you assume we're interested in your products, we'll gladly return the favor and provide you with some other offers we find on the internet (i.e. some of the spam we recieve). Of course, you claim that what you send us is not spam. For a variety of reasons. One we see often is that we can unsubscribe from your newsletter/database/mailinglist. You're forcing us to invest our time to unsubscribe from your mailing list (after you've found an automated way to put us on it). As there are thousands of people who claim we can simply unsubscribe, this becomes a LOT of work. We don't have time for all that.

---
BitWizard ® is a registered trademark