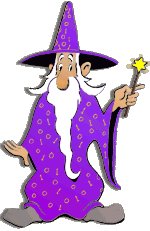 BitWizards Free Software
Some projects have been done in our spare time, and the results are available for free.
In different projects we've been paid to make software publicly available.
---
Parallel port driver
The "par" driver allows you to easily control separate bits of the parallel port device. If you want to have a few LEDs or other hardware, the parallel port is the ideal device. This is quite outdated: I'd update it if I were still using it, but I'm not. Sorry.
---
Greenlist
Greenlist implements greylisting for qmail, in a much more efficient way than the qgreylist program.
---
Atlantis
Atlantis is an exciting game with very simple rules. However the game becomes complicated very quickly. It is an exciting challenge for everybody.
---
Chipmunk
Chipmunk is a tool that allows you to interactively work with hardware. Interactive macro creation, but also macros from files. A must for everybody who is developing hardware or device drivers.
---
Specialix linux drivers
The Specialix I/O8+ card is an ISA or PCI eight port serial card.
The Specialix SX cards are intelligent multiport serial controllers.
The Specialix RIO cards are intelligent distributed multiport serial controllers.
These drivers were developed for specialix.
---
MTR
MTR is a network diagnostic tool.
---
Nightingale
Nightingale is a program that allows you to cut a large wav-file into smaller pieces. Useful if you have a sample from an old LP that you want to convert to CD or something like that. Other programs should be able to do this, but usually bomb out if your wavfile happens to be 300 or 600Mb.
---
Same
Same is a small program that links files with the same contents together. This is for example useful if you have multiple versons linux kernel source trees (with many identical files over different versions!) together on one partition.
---
dl_vario
dl_vario is a set of programs that allow you to download data from your Flytec 6010 and Brauniger IQ one+ instruments.
---
---
BitWizard ® is a registered trademark