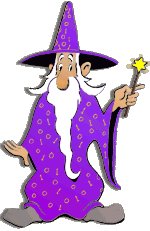 Network Infrastructure Speed-Up
Nowadays, with the increasing bandwidth demanded by New Media, and Internet and intranet applications for example, or by the ever increasing amount of network connected workstations, the standard 10 Mbps Ethernet infrastructure is often not fast enough anymore. While speeding up, of course, you want to protect your investments in infrastructure done previously.
We can pep up your network performance dramatically, while preserving almost all of your existing infrastructure. Our long-term upgrading path is based on Full Duplex, Switched, 10/100 Mbps, and Fast Ethernet technologies. Often a considerable increase can already be accompliced by just placing an other router at strategic hub points in your network.
---
BitWizard ® is a registered trademark